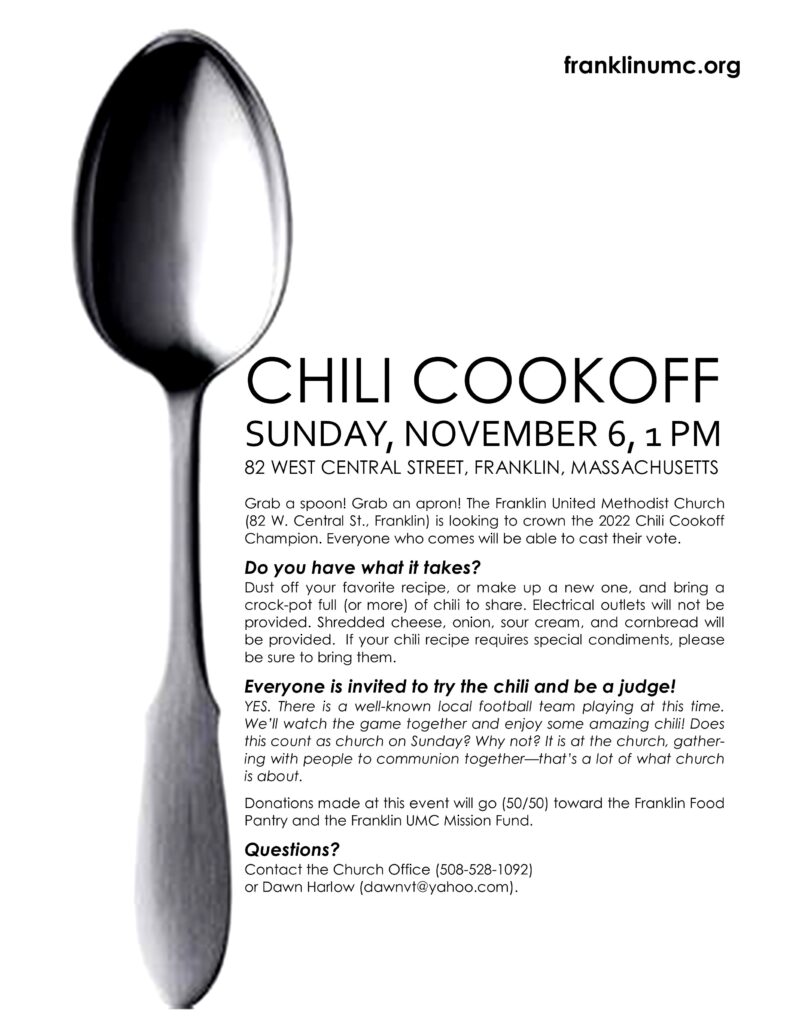 ---
Grab a spoon! Grab an apron! The Franklin United Methodist Church (82 W. Central St., Franklin) is looking to crown the 2022 Chili Cookoff Champion. Everyone who comes will be able to cast their vote.
Do you have what it takes?
Dust off your favorite recipe, or make up a new one, and bring a crock-pot full (or more) of chili to share. Electrical outlets will not be provided. Shredded cheese, onion, sour cream, and cornbread will be provided. If your chili recipe requires special condiments, please be sure to bring them.
Everyone is invited to try the chili and be a judge!
YES. There is a well-known local football team playing at this time. We'll watch the game together and enjoy some amazing chili! Does this count as church on Sunday? Why not? It is at the church, gathering with people to communion together—that's a lot of what church is about.
Donations made at this event will go (50/50) toward the Franklin Food Pantry and the Franklin UMC Mission Fund.