Join us Tuesday evenings (February 23 through March 27) at 7:30pm ET as we discuss the book What was God doing on the Cross? by Alister E. McGrath: a book that challenges us to think and speak clearly about the harsh realities of the cross and its central importance to the Christian faith.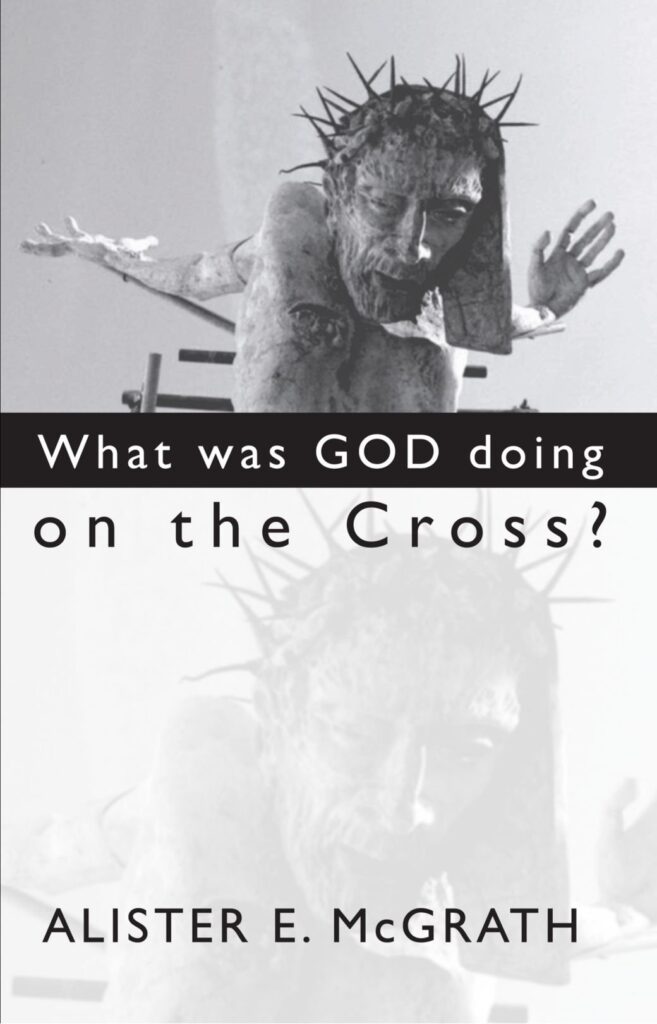 To purchase the book new (click here) or used (click here). If you would like to participate in the study, but cannot secure or afford the book, please contact Pastor Jacob.
This small group gathering and discussion will be facilitated virtually by Pastor Jacob. All are welcome to attend and participate. You can join our gathering using Google Meet by clicking this link (https://meet.google.com/zxe-kcbu-hxf) or by calling 661-527-2948, the PIN is 883 139 733#.
Read through chapter 1 for our first gathering on February 27. If you have any questions, please contact Pastor Jacob.