PROGRAMS
The Franklin United Methodist Church offers various programs and supports a variety of ministries. Some of these are mentioned below.
Areas of Ministry
-Outreach & Mission more>>
-Nurture more>>
-Interfaith Council
-Prayer Chain
Fellowship Groups
-Men's Group
-Lunch Bunch
-Women's Book Club
-Junior/Senior High
Youth Group more>>

Church School /
Bible Study
-Church School
for grades K - 12 more>>
-Discipleship Study I & II more>>
-Short Term Classes more>>
-Confirmation Classes
Annual Events
-30 Hour Famine in Feb
-Souper Bowl in Feb
-Relay For Life in June
-Children's Lenten Mission Project
-Children's Day in June
-July 4th on The Common
-Rally Day in Sept
-Christmas Pageant in Dec
-Giving Tree to Santa Foundation
__________
CONTACT US
office:
franklinumc@verizon.net
Pastor:
pastordianne@verizon.net
82 West Central
PO Box 313
Franklin MA 02038
508.528.1092
508.533.2650
Secretary's office hours:
Tuesday
9am-12pm
Wednesday 9am-2pm
Thursday
9am-1:00pm
Pastor's office hours:
Wed 9-1pm
Thurs 9-1pm
Need something posted?
Email info
to the office
franklinumc@verizon.net
Do you want to join our mailing list?
franklinumc@verizon.net

10 am SUNDAY WORSHIP SERIVICE
Communion Sunday August 2 nd
SERMON
Gifts for Life
SCRIPTURE READING
Ephesians 4:1-16
John 6:24-35
ART FESTIVAL
The Franklin Cultural District Committee is pleased to announce that it will be hosting the first Franklin Cultural Festival from Wednesday, July 29 to Sunday, Aug. 2.
The Celebration will take place in various locations in downtown Franklin including: The Black Box Theater (inside and outside on its stage) and Franklin Historical Museum, in locations along Main, Daniel McCahill and Oak Streets that may include but are not limited to The Cake Bar, Dean College, the Public Library, the Town Common, the Senior Center, and the Horace Mann Middle School, and in private business locations (banks, restaurants, etc.) within the district footprint.
FUMC will be hosting local artists on Saturday August 1 st from 12-4pm and Sunday August 2 nd from 12-4.
SUNDAY SCHOOL/ RALLY DAY
Save the Date- more info to come
Sunday school is set to start up again on Sunday September 13 followed by a church-wide picnic and a visit from the petting zoo
COFFEE HOUR SIGNUPS
We are looking for volunteers to host coffee hour Sundays after church. Duties will include supplying refreshments for that day, setting and manning up the table, and light cleanup at the end. You will NOT need to make the coffee. Please see Donna with any questions. Thank you.
Click to Signup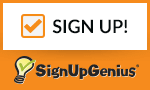 WORSHIP
Sunday Mornings 10am
Communion on the first Sunday of the month
Nursery & PreK childcare provided
Please join us for coffee and refreshments following the service
_____________
DOWNLOADS
~
Sunday
August 2 .2015
~
________________
Follow us on Facebook
________________
Follow us on Instagram
________________